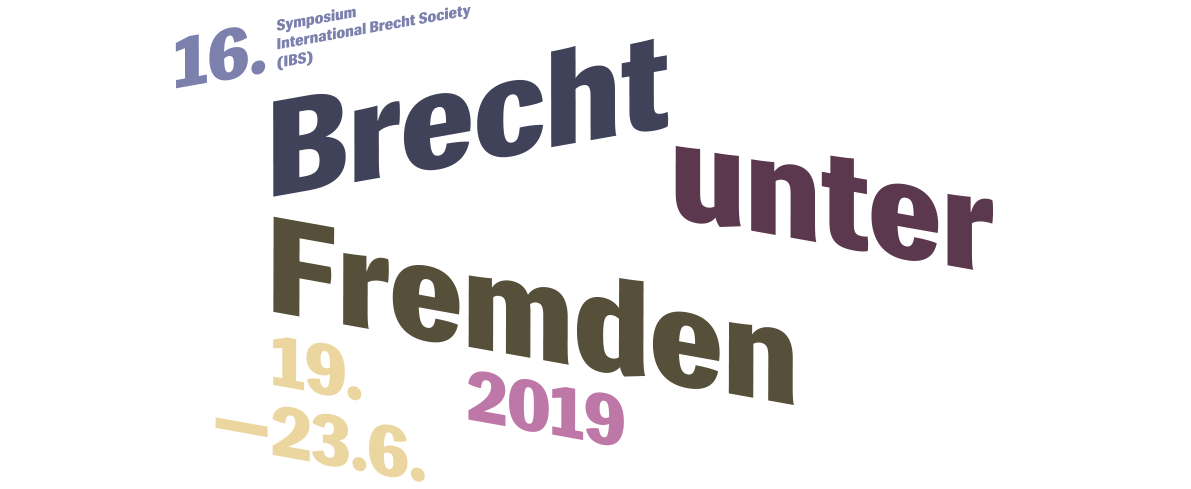 Practicalities
Registration
Registration has closed on May 31, 2019.
Admission fee and additional costs
There will be a symposium fee of 140 EUR per participant. Emeriti and retirees will pay a reduced fee of 85 EUR, students pay 65 EUR. Full-price participants who register by January 31, 2019, will receive a discount of 40 EUR off the regular rate and thus pay 100 EUR.
Accommodation, Board Costs and Travel
Travel, room and board costs must be covered by participants themselves. With some hotels in Leipzig we already negotiated reduced-rate prices in advance.
By registration you have the possibility to choose reduced-price lunches immediately at the symposium's venue. For 7 EUR a meal, you get a tasty and nourishing lunch (with vegetarian/vegan options) provided by Schauspiel Leipzig's caterer ENK. Furthermore, we aim to establish a central symposium's café directly at the spot, which will offer small snacks and beverages for your convenience. Dinner is to be organised individually. Of course, we will equip you with a selection of recommendable restaurants nearby.
General information on travels to and in Leipzig:
Venues and Accommodations
Here you can find an overview on the symposium's venues as well as on the hotels, we agreed on reduced rates with.
You will have to agree to the terms of use by Google Maps to use the map. Afterwards, you can scroll through the city map to find out, where you will be staying.